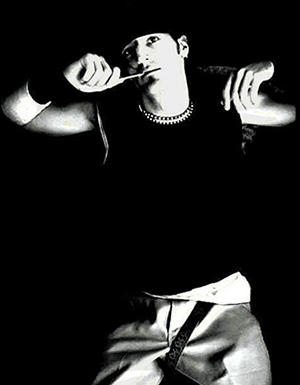 Matt LeChevalier is a French musician, currently living in Los Angeles. He is best known for his work as a leading session and touring drummer for major heavy rock/metal European acts, ETHS & Headcharger, and his collaborations with U.S. based bands, My Ruin, Full Blown Rose & Whiskey Falls. Always a consummate professional, Matt is involved with many different projects and artists and is always working on improving his technical and showmanship skills to meet and exceed the ever-evolving requirements of today's headlining acts.

Touring throughout Europe, Eastern Europe, America, Russia, and South America, Matt has played at many of the biggest venues as well as most of the big European rock festivals, including Hellfest, Sonisphere, Sziget and Wacken. His training at American School Of Modern Music in Paris and Los Angeles College Of Music in Los Angeles and his collaborations with many musicians and producers from around the world have lead him to become efficient at creating, playing and programming music in different genres, becoming a valuable asset to any studio or live situation.

When Matt is not recording and touring, Matt is composing, producing and programming music tracks and songs for We3Kings. His dedication, passion, intensity, and musicality makes Matt a valuable asset and we are proud to have him as a member of the We3Kings family.