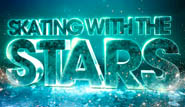 We3Kings was commissioned to be the lead composers for ABC's Skating with the Stars. The Dancing with the Stars creators have decided to put their successful competition reality series on ice! Skating The show will feature six celebrities attempting to channel their inner Peggy Fleming as they are paired with experienced ice skaters and perform dance routines for the judges and television viewers!

The show features original music, including the theme song, by We3Kings.
Bully Beatdown is a Mark Burnett Production reality television series that airs on MTV. In each episode, victims reach out to the host, professional mixed martial arts (MMA) fighter Jason "Mayhem" Miller, to enlist his help. After learning why this guy needs a "beatdown", Mayhem will "ambush" the bully. Calling him out in front of others, Mayhem will give him a choice: accept the challenge of fighting a MMA fighter or look like a coward for a chance to win $10,000.

The show features original theme song, written/produced by We3Kings, Inc. Music and performed by Downstait.